Whenever I ask The Barn Brides what their favorite part of their big day was, they always mention their wonderful florals.
Now, this isn't typical female magnification substituting "sometimes" or "rarely" with "always"... These ladies always love their florals, as does everyone else.
So, I decided to sit and chat with The Barn Floral Designer, Ginger Koenes. They say that you should always begin a blog post with a detail image because they tend to grab your reader's attention and stimulate the brain. Well, prepare for sensory overload folks. This Barn Blog Post is full of swoon worthy floral images that will leave you in awe.. Seriously.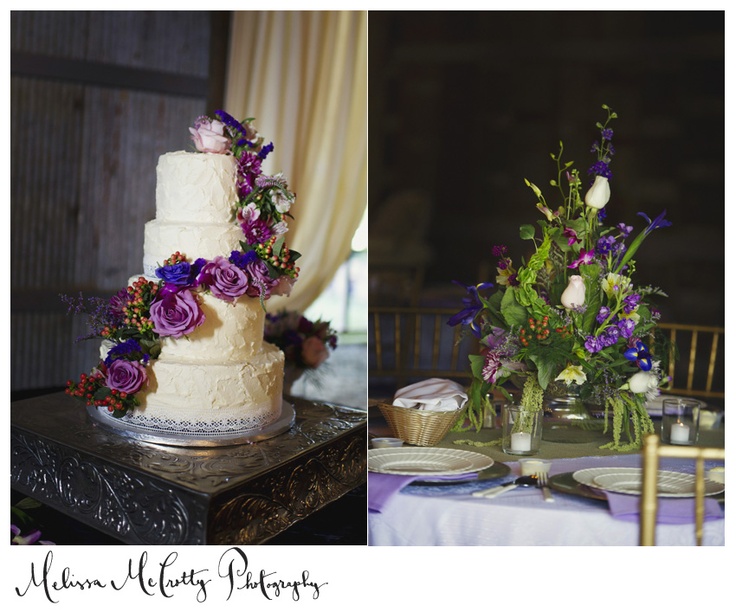 Oh, what's that you say? Your socks are already knocked off? Well... Keep reading.
Ginger is not only a bomb.com floral designer, but she is also a single mom to a 17 year old boy. While she considers herself lucky to still have her sanity, she is also blessed beyond words with an amazing son. An athlete and a smarty-pants with an amazing heart, he definitely has one proud momma. He will graduate in May, and she is already experiencing a little empty nest syndrome.
She joined The Barn Team back in 2012 after getting 11 years of experience under her belt. The story of how Ginger blossomed (see what I did there?) into the extraordinary florist that she is now is nothing short of kismet. While making a little trip into Walter's Flowers and Gifts for a family member, Ginger picked out an arrangement of white roses. It just needed a little something else... So, she instructed the woman behind the counter to put a touch of purple into the bouquet. Little did Ms. Ginger know, that woman behind the counter was the owner of the flower shop. She asked Ginger if she would be interested in filling out an application, and the rest is history. Almost 14 years later, she is still at it..
Dear woman behind the counter.. From the deepest depths of our hearts, Thank You.
Ginger has a mild case of OCD, and she has a very intricate process when it comes to designing her florals. She always starts with the more important arrangements: bouquets, boutonnieres and ceremony flowers. She picks out the exact flowers that she will use, and then she has to figure out exactly how many flowers she can use and stay within her budget. She creates her own "recipe" for the arrangements taking into consideration how many of each arrangement she will need. Finally, Ginger double checks her math just to make sure that she has enough flowers for each of our Barn Bride's amazing arrangements.
If you can't tell.. A little heart and a lot of elbow grease go into making each one of our weddings spectacular!
Pulling her inspiration from books, magazines, gardens and Pinterest, Ginger says that the most important thing is talking to the bride and getting a sense for what she wants. It's important to think about what colors will be incorporated into your wedding, what flowers you love as well as those that you don't. The bouquets and arrangements should definitely fit the bride + groom and their vision for their big day, but above all, you must choose what makes you happy.
That's right future Barn Brides... It's all about you.
Flowers trend just like any other wedding feature.. Peonies are always a big hit, tulips, hydrangeas, ranunculus and of course roses are just a few of the popular flowers that our Barn Brides swoon over.
Speaking of peonies and ranunculus.. I know you've seen these flowers before, but I just had to throw them in again because they were so stinkin' awesome. Our wedding flowers were more beautiful than I could have ever imagined, and i'm not just saying that because I'm The Barn Blogger. Girl Scout's Honor.
I, Ashley Stewart, do solemnly swear to not make you look at my wedding flowers anymore...
Until the next time I feel like splashing them on this here blog.. I'm not even sorry.
Not only are The Barn Florals gorgeous, but they are also unique.. From the classy and romantic to the whimsy and free spirited, Ginger has you covered.
Ginger never tries to make a bride shy away from a flower that she has her heart set on. The only exception would be if the flower is out of season or maybe doesn't mesh with the theme quite as well as it should. There are also some flowers that may not hold up as well when used for certain arrangements. That being said, it would tickle Ginger's little heart pink to have every bride a happy bride...
Ginger has a few "favorite" arrangements from her time at The Barn, and really, who could blame her? This first set of images is from a Valentine's Styled Shoot last year at The Barn. You might recognize this dapper young man as Casey, Emily's hubby to be.
If you missed their blog post, go check it out now! They have the sweetest little story.
Also these super fab florals from the Winter Bride Styled Session.. This is a perfect example of how choosing the perfect color pallet can take a normal outdoor backdrop and turn it into a fierce winter wonderland scene. Hands down my favorite Barn Styled Session.. So far...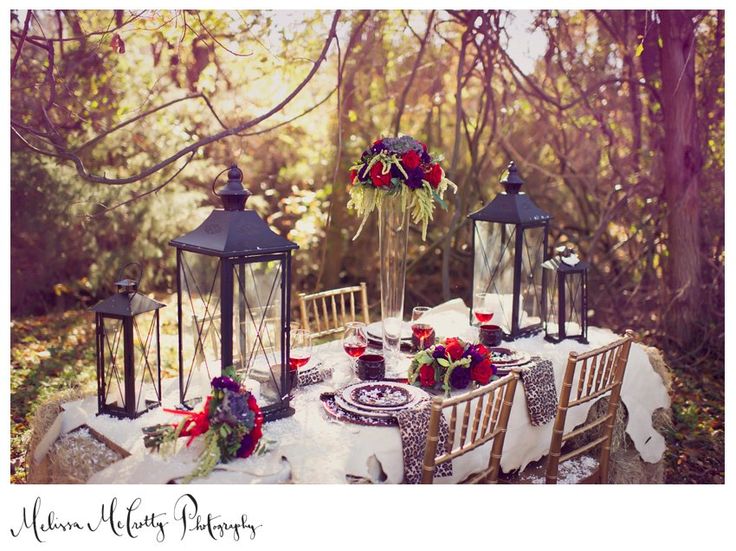 Ginger also has some great advice as to what brides can do with these lovely florals after their big day...
Ginger LOVES working at The Barn, and she says that it tends to feel a little bit more like a family than a job. That really is Lesleigh's bread and butter.. She makes sure that everyone that walks through those Barn Doors feels 100% at home and confident that their wedding will be nothing short of amazing. That is why you should book at The Barn.. Not just because it is beautiful, comes equipped with a stellar staff and every wedding or event held here is unique and nothing short of perfection, but Lesleigh and her Barn Girls become your friends, your role models and for some of us... Even your employers!